The Museums Association of Saskatchewan (MAS), in partnership with the MacKenzie Art Gallery and the Saskatchewan Filmpool Cooperative, presents a free community screening of Unarchived and A Passage Beyond Fortune.
Thursday July 27th 2023
MacKenzie Art Gallery, 3475 Albert St, Regina, SK
6:00pm: Gallery Viewing
7:00pm: Screening
Free to attend
Films provided courtesy of the National. Film Board of Canada (NFB).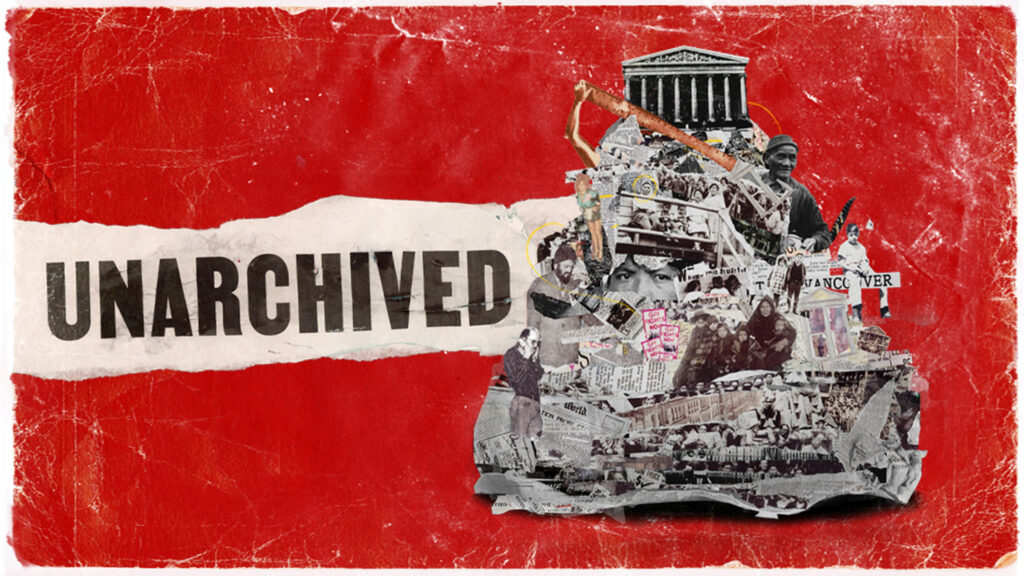 Unarchived
Hayley Gray, Elad Tzadok
2022 | 1 h 24 m
Documentary
English with French sub-titles
Presented with Open Captions
"The past is never dead. It's not even past." – William Faulkner
In the new feature documentary Unarchived, co-directors Hayley Gray and Elad Tzadok highlight community archives across British Columbia to reveal some of what has been erased from the official record.
Local knowledge keepers are hand-fashioning a more inclusive history through family photos, newspaper articles and scratchy old VHS tapes.
These different collections tell stories of people building connection through work, play, protest, family and tradition.
Through a collage of personal interviews, archival footage and deeply rooted memories, the past, present and future come together, fighting for a space where everyone is seen and everyone belongs. History is what we all make of it.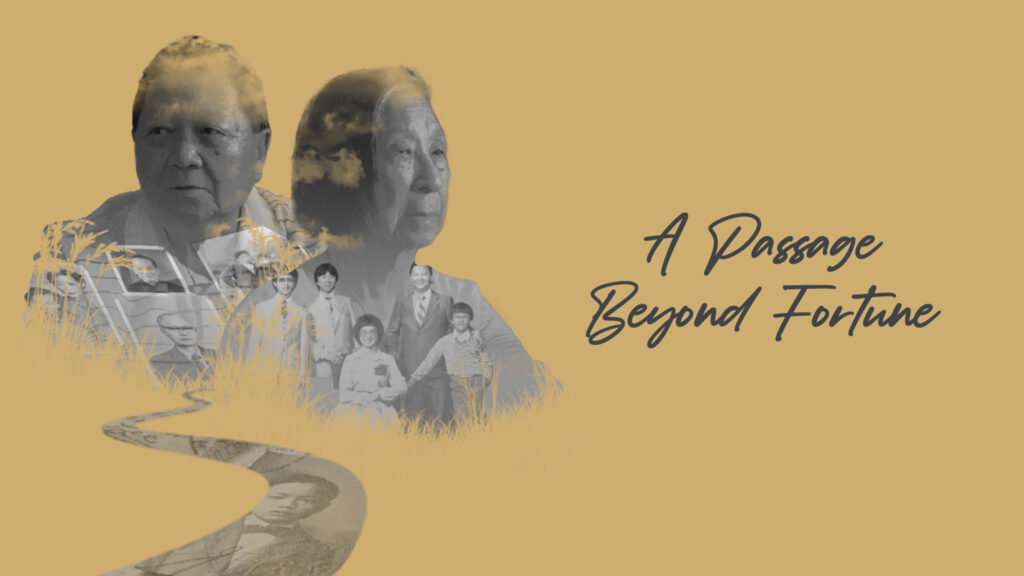 A Passage Beyond Fortune
Weiye Su
2022 | 16 min
Documentary
English and Cantonese
Presented with Open Captions
A city's fortune is only as rich as its stories.
Through an intimate archive of the Chow's family lineage, A Passage Beyond Fortune offers an homage to the culturally significant but buried history of Chinese-Canadian communities in Moose Jaw.
Within Moose Jaw's warm sepia landscape, A Passage Beyond Fortune follows the Chow family as they reflect on the popular but untrue myth surrounding the city's underground tunnels. Filmmaker Weiye Su brings us a tender archive containing the buried histories of those whose lasting cultural imprints have offered new ways of connecting with ourselves and our communities.

Join us Thursday, July 27th at 6:00pm for a chance to view the current exhibitions at the MacKenzie Art Gallery. There is no charge for admission.
Featured Exhibitions, MacKenzie Art Gallery:
Deanna Bowen: Black Drones in the Hive
Curated by Crystal Mowry, Director of Programs, MacKenzie Art Gallery, Regina
For more than twenty years, Deanna Bowen's practice has evolved from its roots in experimental documentary video into a complex mapping of power as seen in public and private archives. Research and exhibitions are rarely mutually exclusive modes for Bowen, in part because her subjects are capable of revealing new perspectives over time. Whether it is through strategies of re-enactment or dense constellations of archival material, Bowen's work traces her familial history within a broader narrative of Black survival in Canada and the United States.
Originally produced by Bowen under a commission from the Kitchener-Waterloo Art Gallery (KWAG), Black Drones in the Hive clusters historical documents, illustrations, and publications in a series of thematic constellations, weaving together narrative threads of migration, racist dispossession, entrenched power networks, and hierarchies of remembrance.
Learn More: https://mackenzie.art/exhibition/deanna-bowen/
Turning the Lens: 
Indigenous Archive Photo Project by Paul Seesequasis
Curated by Arin Fay, organized by Touchstones Nelson: Museum of Art and History.
Turning the Lens: Indigenous Archive Project is many things at once. It's a photography/history exhibition, a naming project, and a social media campaign.
This exhibition allows visitors to think about the many ways we record shared histories as public memory. Why are certain stories valued by different people, groups or organizations?
This exhibition features images of Indigenous peoples from the 1950s-1960s taken by photojournalist Rosemary Gilliat Eaton. At each location that this exhibition is shown, Paul adds local images and stories to the project.
Turning the Lens celebrates the everyday life and ongoing resilience in Canadian Indigenous communities.
Learn More: https://mackenzie.art/exhibition/turning-the-lens/
For more information, please contact Emma Morris, Executive Director of the Museums Association of Saskatchewan at [email protected], (306) 780-9280.